The Committee
Available Roles -
Secretary, Treasurer, Chief Graphics Designer, Trailer Editor
All Available Roles will be advertised here. If you are a Student at University of Westminster (All Undergraduate & Postgraduate Years) you may apply for a position.
To apply, please email
film.soc@su.westminster.ac.uk
with the subject line: Committee Application
---
President: Luca Ferrara
| | |
| --- | --- |
| | Luca Ferrara is the President of UWSU Film Society. After graduating with a degree in Classics from the Liceo Classico "Arnaldo" in his hometown of Palazzolo sull'Oglio, Italy; Luca moved to London and became a Film student at University of Westminster, where he soon joined the Film Society. Luca previously worked as the Society's Head Projectionist and was greatly involved as both Technical Director & Lead Juror in 2017-18 in the Annual Film Festival. As President, Luca re-launched UOWFF in 2019 and continues to work with the committee to achieve a diverse array of film programming that works for a wide variety of audiences. He currently writes and directs a number of short films on and off-course and is a recurrent collaborator of "Miso" APS and the Founder of "La Fabbrica | Cinema - ETS", a cultural institution and filmmaking network acting as a production and distribution company in Northern Italy. |
Vice President: Patrik Krivanek
Patrik Krivanek is the Vice President of UWSU Film Society. He previously studied at the Film & TV School Wales. During his studied he became a member of BAFTA Cymru, RTS and has worked on Britain's Got Talent as a Production Assistant. He has also previously run a Film Society, and in his role will assist Luca and the team in addition to playing a key part in fulfilling the objectives of the Society this year.

Instagram / Twitter / . Facebook
Head of Technical: Vlad Muntean
Junior Projectionist: Rik Hulme
Head of Marketing - Louis Holder
| | |
| --- | --- |
| | Louis Holder is Marketing & Comms Director and paramount to Film Society's Marketing Strategy, across all campuses. As a former President of the society, Louis re-envisioned the Society's branding in addition to creating an Instagram page, YouTube Channel and Society Website in addition to creating a sustainable Digital Archive -protecting a nearly decade-long legacy of student-run Committees at University of Westminster. Louis is also an award-winning film producer. |
Marketing & Communications Assistant - Laura Hodgson
Laura Hodgson is our Marketing & Communications Assistant. She is a Film Student, based in Harrow. Laura previously worked as Social Media Producer for 0.51 Productions, and intends in her role as M&C Officer to grow and develop a consistently engaging audience for the Society. At her previous school she made promotional videos for them to encourage prospective students to enrol in addition to creating a music video starring college staff which quickly received 10,000 views on Facebook.

Instagram / Twitter / Facebook
screenings producer - livan garcia-duquesne
---
Description of Other Roles

Powered by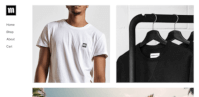 Create your own unique website with customizable templates.