AGM 2019 - HOW TO RUN FOR A POSITION
KEY DATES
Committee Applications Open - March 1st 2019 at 00:00
Applications Deadline - April 1st 2019 at 23:59
AGM 2019 - April 2nd 2019 at 18:00
2019-20 Committee Elected - April 2nd 2019 at approx. 20:00

RSVP & APPLY BELOW
---
HOW TO RUN FOR A POSITION:
1. Check out the role descriptions on the
Committee Page
and see which of the available committee positions interest you.
2. Fill the application form on this page -
Deadline:
23:59 on April 1st 2019
---
POSITIONS AVAILABLE:
HOW THE ELECTIONS WILL RUN (ONLINE AGM)
If Election is done online, Candidates will submit applications to be apart of the 2019-20 Committee.
Once Application Deadline has been reached; the Committee will review all applications and members of the Exec (Head of Technical, President, Vice-President) will chair 1:1 interviews with selected candidates and award positions where possible on the strength of application.
If multiple students have applied for the same role; an immediate online vote will be posted, should there not be a clear outcome within 48 hours, the Committee of the outgoing will formally vote and select the new positions.
HOW THE ELECTIONS WILL RUN (IN PERSON AGM)
A candidate can run for TWO positions, with the exception of President and Treasurer.
Candidates for each position will leave the room at the start of the elections for the position.
Candidates will be called in ONE BY ONE to make their speech.
Speech lengths are: maximum THREE MINUTES for President and Treasurer. Maximum TWO MINUTES for all other positions.
Each candidate will be asked UP TO TWO QUESTIONS after their speech.
Candidate will leave the room.
For President and Treasurer, each candidate can have UP TO TWO 'SECONDERS' speak in support of their application, who the Chair will invite to speak following the respective candidate's speech.
Next candidate will be called in to make their speech.
Once we have heard from all candidates, a vote will be conducted.
Please note: If you are running for multiple positions, you will have to prepare speeches for each position you are running for.
You can check out the current agenda for the meeting at HYPERLINK (Coming Soon).
Details are subject to change up to and at the AGM. Please feel free to contact us if you have any questions about a specific role! And don't forget to RSVP at https://www.facebook.com/events/149437482414819/ to stay up to date!
Powered by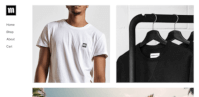 Create your own unique website with customizable templates.