the committee
Mission Statement Main Aims:
To transform Film Society so it can reflect the needs of students at all campuses; connecting up film lovers and creators throughout Westminster.
Providing a consistent and eclectic range of film programming which reflects the diversity in our student body.
To offer specialist curated strands of films; all-night movie marathons and an 'Originals' strand in the Long Term.
Applications for Select Committee Positions (excluding President, Vice President and Treasurer)
re-open in August 2018
available ROLES - currently accepting applications
Head of Central London Department
Central London Film Society Reps x 3
Central London Film Source Manager / Projectionist - A/V Specialisms Required​ ​
president - louis holder
Louis is the President of UWSU Film Society. Winner of illustrious BFI Film Academy's Rising Star Award at the House of Lords and a number of accolades for his recent short documentary on his grandfather -

JOHN HOLDER: ILLUSTRATOR

, Louis is an accomplished emerging filmmaker with numerous directorial, production and cinematographic credits and over 9 years experience working in the film, television & media industries. Louis is extremely passionate about his studies, extra-curricular engagements and the wider student community - as a former president of his FE College's Students' Union serving over 8000 students, Louis understands the demands of running a completely student-centric organisation and has been heavily involved in student life ever since joining Westminster.

Official Website

/

Instagram

/

Twitter

/

Facebook
vice president & treasurer - simon diaz-cuffin
Simon Diaz-Cuffin is Treasurer of UWSU Film Society. A production specialist, He recently produced the short thriller

Rave

and was the 1st A.D for

Desire

both shot on 16mm. He also directed the short crime drama

The Ecuador Files

(2016). He was a part of Southbank Centre's 1521 Filmmaking Course where he made two further films

Closer Apart

(2016),

Farewell to the Kite Strings

(2016) and

The Audition Room

(2016), he has been intrinsically involved with a few larger second year productions at Westminster Film School and also has a keen interest in global politics & affairs.

Instagram

/

Facebook
central london branch co-leader - imogen kelly
central london branch co-leader - marcus mCLEOD
SECRETARY - LUCY BEARD
HEAD OF TECHNICAL - LUCA FERRARA
Luca Ferrara is Film Society's Lead Projectionist; responsible for Technical Output of Film Screenings throughout the year including the Annual UOWFF and at Special Events.

Facebook
marketing & communications officer - nadia sayed
Nadia Sayed is our Marketing & Communications Officer and paramount to Film Society's Marketing Strategy across all campuses. She is also a Second Year PR & Advertising Student, based in Harrow. Nadia is also one of Smoke Mag's Lead Photographers and has also photographed events such as BFI London Film Festival 2017.
Instagram

/

Facebook
chief graphics designer / marketing executive - KRISTIYAN STEFANOV
​Kris is the chief graphics designer and marketing assistant of UWSU Film Society. He is currently studying Journalism and is the Arts Editor for UoW's Smoke Mag. Over the past two years Kris has worked in design and printing as well as several film-related news outlets. Even before coming to University of Westminster he was heavily involved in debating and social entrepreneurship, which allowed him to work on improving the education system in Bulgaria.

Official Website

/

Instagram

/

Twitter

/

Facebook
SCREENINGS PRODUCER - CAMERON SAUNDERSON
Cameron Saunderson is one of the Screenings Producers at UOW Film Society, and one of our key Central London Campus Ambassadors, maintaining a strong outreach & presence at our Central Campuses is key for growth. He is also responsible for coordinating other Central ambassadors and is planning a permanent screening fixture at Regents' Campus.

Instagram

/

Twitter

/

Facebook
SCREENINGS ASSISTANT - LIVAN GARCIA-DUQUESNE
Livan Garcia-Duquesne is a Screenings Assistant and a 1st Year Film Student at University of Westminster.






Facebook
INCLUSIVITY LIAISON OFFICER & HEAD OF HOSPITALITY - BECCA-GRACE SHRADER
ambassadors & volunteers
Kamil Kwiecinski
Ben Holt
Lukas White
Mishaal Memon
​Sorin Baluta
Powered by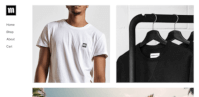 Create your own unique website with customizable templates.