Welcome to UWSU Film Society.
Committee Members: Please request Portal Login details from the Society's President.
Notice to Site Visitors: As a society, part of our New Year's Resolution is to complete the revamp of our beloved website, please bare with us while this happens - (i.e you may see things look a bit wonky shaped and hyperlinks may not work...)
---
We're so thrilled to be hosting Student Cinema Day 2019!
Book Your Tickets Now Here
---
Our annual film festival #UOWFF2019 has ARRIVED!
Tuesday 26th March 2019
---
Digital Programme to be released in Early March 2019.
Official Jury to be announced in February 2019.
---
We're a Registered BFI Neighbourhood Cinema - BFI ID: BFINC013267
We are affiliated with Cinema For All (formerly British Federation of Film Societies): Renewal Date December 2018
email us
film.soc@su.westminster.ac.uk
Powered by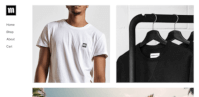 Create your own unique website with customizable templates.